Dr. Animesh Das- an expert in Pavement Engineering was my MTech Thesis supervisor. He always forced us to understand the concepts which is most important thing in the process of learning. His courses were Analysis of Airport Pavement and Analysis and Design of Pavement.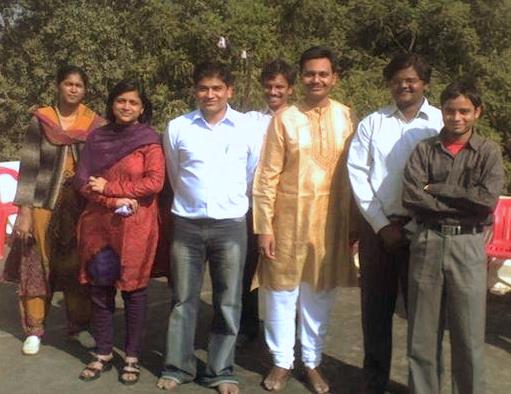 MTech: Transportation System Engineering-2007 Batch with Prof. Das at his residence.
Field: Pavement Engineering
Research Interest: Pavement design, pavement materials, pavement maintenance
Academic Background:
B.E. (Civil Engineering) in 1991 from REC, Durgapur (presently NIT Durgapur);
M.Tech. (Civil Engineering, Specialization: Transportation Engineering) in 1993 from IIT Kharagpur ;
Ph.D. (Civil Engineering) in 1998 from IIT Kharagpur

Professional Profile & Experience
Dr. Animesh Das is presently working as Assistant Professor in the Department of Civil Engineering, IIT Kanpur since 2000. Prior to joining IIT Kanpur , he worked as Senior Lecturer in the Department of Civil Engineering, IIT Guwahati. Dr. Das has published more than fifty technical papers in various National and International journals and conference proceedings. He has co-authored a text book entitled " Principles of Transportation Engineering ", published by the Prentice-Hall of India. He has received AICTE Career Award for Young Teachers in 2003, and INAE Young Engineer Award in 2004. He is member of various national level technical committees appointed by the Indian Roads Congress.